Card'nal perches red,
While red-bill'd woodpecker flits
In mapled boughs. It's Christmas.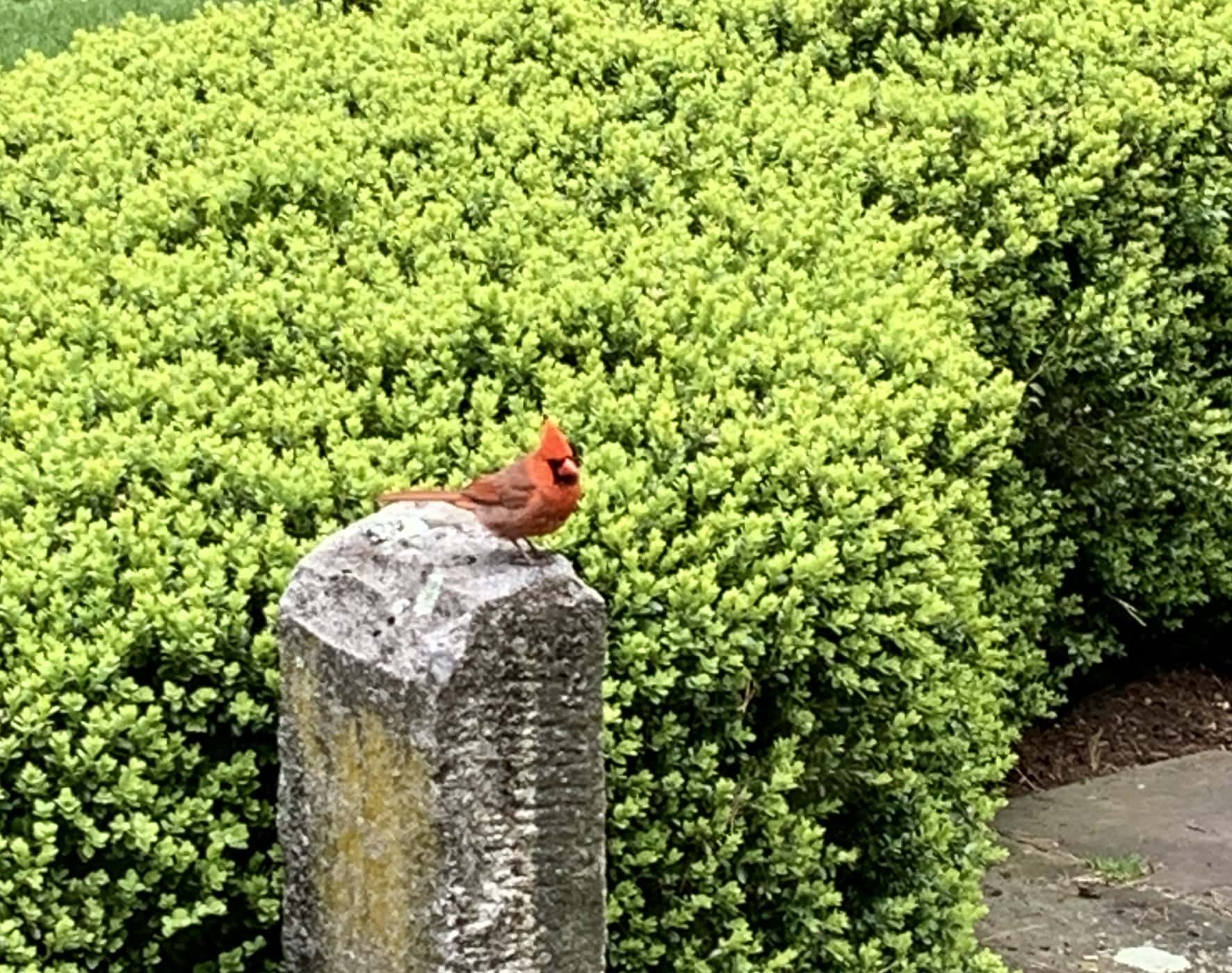 I don't know about your yard, or park, or patch of sky, but there is a bird convention going on in ours. A mating pair of cardinals have nested across the lawn in the rhododendrens for a few years now, and our feeders have typically drawn their share of tufted titmice, black-capped chickadees dapper and fussy, or unpretentious sparrows. But the New England grays of mourning doves or nuthatches are giving way to party colors: We newly enjoy yellow visitors—whether grosbeak, warbler or goldfinch, I'm not sure, but most likely goldfinch. I'm too delighted by the splash of warmth at the kitchen window to grab my phone and snap a picture of the fleeting yellow belly for later identification. I'd rather just look, and sip my morning coffee. Bluejays may be backyard bullies, but I do appreciate their flashy cobalt markings. Is it my imagination, or are the robin's fat bellies a deeper, rustier hue of sunset rose this spring? I feel I haven't seen this many red-winged blackbirds out on the trails before, and I'm sure I have never before made eye contact with a red-billed woodpecker taking a break from excavating the decaying sugar maple outside our bedroom window on the third floor. He turns his black eye on me and blinks as if to say, "What? I'm a woodpecker. This is what we do." Redtail hawks are everywhere, although the family of owls that hoo-hoos noisily in the woods just beyond the lawn in the still pre-dawn is voiceless these past few weeks.
So here's the question: are there actually more birds hanging around my neck of the woods than there have been in past Mays, lured out by the bluer skies and quieter streets? Or is it just the quality of my attention that's changed?